We have come across many users who consider OpenVPN as a VPN provider. This can mostly be credited to the way it's named or to be more precise- the inclusion of the term 'VPN' in its name. Those who know about it can hardly tell the difference. To be fair, this isn't something one would expect an average user to know about. So in this article we will try and answer a few questions about OpenVPN. Questions like what it is and how it works. We will also see how effective it is and then at the end we will see a few best VPNs that support and use the OpenVPN protocol.
TLDR; If you want to use OpenVPN protocol, ExpressVPN is the best + easier to use VPN Provider! Click The Button below and sign up for ExpressVPN for FREE With A 30-day Money Back Guarantee!
Get 30 days Free Trial of ExpressVPN
What is OpenVPN?
OpenVPN isn't a VPN but rather an open-source software application that is used by VPN providers to create highly secure VPN connections. It was developed by OpenVPN Technologies Inc.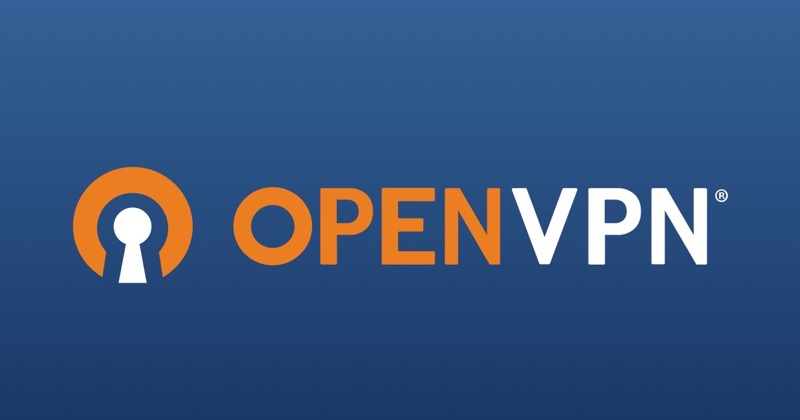 Here's what's written about OpenVPN in Wikipedia.
OpenVPN is an open-source commercial software that implements virtual private network techniques to create secure point-to-point or site-to-site connections in routed or bridged configurations and remote access facilities. It uses a custom security protocol that utilizes SSL/TLS for key exchange. License: GNU General Public License
Written in: C
Initial release: 13 May 2001; 18 years ago
Stable release: 2.4.8 (31 October 2019; 5 months ago)
Developer(s): OpenVPN project / OpenVPN Inc
Original author(s): James Yonan
OpenVPN Review
To explain it in a more simple way, OpenVPN can be considered as a tunnel which creates a secure connection between the VPN software and the VPN server. In other words, OpenVPN is a VPN tunneling encryption protocol. It aids in encrypting and securely transporting the users' valuable and sensitive data. It uses a 256-bit OpenSSL encryption which is military-grade encryption that is used by government agencies themselves. In order to operate, OpenVPN uses two different kinds of protocols. These are TCP (Transmission Control Protocol) and UDP (User Datagram Protocol).
1. TCP (Transmission Control Protocol)
TCP is more of a connection-oriented protocol. What this means is that a TCP establishes a connection and then keeps it maintained as long as there is an exchange of messages between the application programs at both ends. Its functions also include determining ways to split the application data into multiple tiny packets that can be delivered by the network. It also has to send and receive packets from the network layer as well as manage the flow control of the layers. Since it is responsible for providing an error-free data transmission, it also handles the re transmission of dropped or garbled packets. Its final task is to acknowledge each and every packet that arrives at the layer. So to sum it up TCP performs checks that verify the transmission of data, awaits for confirmation from the receiver before sending the next ones. It does this every time there is the transmission of data via TCP.
2. UDP (User Datagram Protocol)
UDP on the other hand is a "fire and forget" protocol which is much faster, but comes at the cost of reliability as there are no confirmation checks which is the reason it is faster. It is primarily used for establishing connections that have a low-latency and are loss-tolerating connections. OpenVPN is set to use the UDP protocol by default in most VPNs. This is because it speeds up the transmissions of data. It does so by enabling the transfer of data beforehand. In case UDP fails, in order to re-establish the connection OpenVPN automatically switches to TCP. For all these reasons UDP is beneficial in communications such as Voice Over Internet Protocol (VoIP), Domain Name System (DNS) lookup, and video or audio playback.
For exchanging keys, OpenVPN uses the SSL/TLS handshake protocol. The VPN uses these keys to keep your data safe and from the reach of 3rd parties. So here's a summary of what OpenVPN can do many things. It can tunnel any IP subnet or Ethernet adapter over UDP or TCP. It uses all of the standard encryption, authentication, and certification features of the OpenSSL library. This results in better protection of your private network traffic while it is being transmitted to the internet. This also includes using any of the cipher or key sizes that are supported by the OpenSSL library. It either uses static, pre-shared keys, or a TLS-based dynamic key to exchange data.
Summing it all up, OpenVPN is a software that transmits your data over UDP or TCP, encrypts it using 256-bit encryption supported by the OpenSSL library code & also uses an SSL/TSL key for data exchange.
Why use OpenVPN?
Now that we know what OpenVPN is, it will be simple to answer this question. If you look at the current VPNs most of the VPN providers use OpenVPN and have set it to default. There's a solid reason behind this. The primary reason is that it is very Secure. The encryption standard it uses is almost impossible to break. This is why OpenVPN has never been hacked and there's a good reason to believe that it won't be anytime in the near future.
Other than being secure, OpenVPN is also very stable. The connection drops while using it are very rare and might not be even noticed by the average user. This is why it is one of the favorites. Further, it has very fast and the speed decreases are hardly noticeable. To add to all these reasons, it is also very compatible with most platforms which include Desktop as well as a mobile OS.
How to Use OpenVPN
Using OpenVPN is very easy and doesn't require any technical knowledge whatsoever. There are three different ways to use OpenVPN. Let us study each of these ways in detail.
1. Automatically Connect to OpenVPN
This is the easiest and most straightforward way of using OpenVPN. It is also the most recommended method of using OpenVPN. The steps might differ a little bit depending on the VPN provider but it is almost the same for every app.
So to begin with, you need to download the VPN client available either on the OS's app store or the VPN provider's official website. Most VPN providers have a client app for almost all the Operating Systems which also include Windows, Android, iOS, Linux, macOS, etc. Once installed, open the app and click the start button. The app will automatically do all the necessary configurations and connect you to the VPN. OpenVPN is the default protocol used by most providers so you don't need to do anything. If you want, you can change the country that is connected to.
2. Manually Connect to OpenVPN
This method requires you to fiddle with the settings a bit. However, it is still very easy and quick to do. But there is very little to no additional benefits of connecting to OpenVPN manually. So we recommend using the auto mode if you aren't very familiar with a VPN and don't know what to do.
So for the manual connection, you repeat the same first step as you did in the auto mode. That is download the VPN client provided by the VPN provider for your particular OS. Once you do that you go to the settings section of the app. There you will find the protocols options. Click on it and select either the TCP or UDP OpenVPN protocols. The UI might be different for a different app, but the main steps are the same. So this way you can manually connect to OpenVPN using the client app. However this isn't recommended as it needs extra efforts and you need to repeat it every time you connect to the VPN. So the automatic method is preferred over the manual mode.
3. Connect to OpenVPN Manually (without using a VPN provider)
The third way of using OpenVPN is to connect to it manually. This includes establishing a connection manually on your own server or between two devices. This option is for advanced users and those who don't want to pay for a VPN provider. This lets you set your own VPN which gives you more control as well as better privacy. To be able to succeed in setting up the VPN manually you will require some networking experience and should avoid it if you are a beginner. To learn more about how to set up an OpenVPN server refer to this official guide.
Best VPNs that have OpenVPN
Most popular and paid VPNs support OpenVPN protocols. Our top two picks for VPNs with OpenVPN support are ExpressVPN and NordVPN.
1. ExpressVPN – Best VPN Provider To Use OpenVPN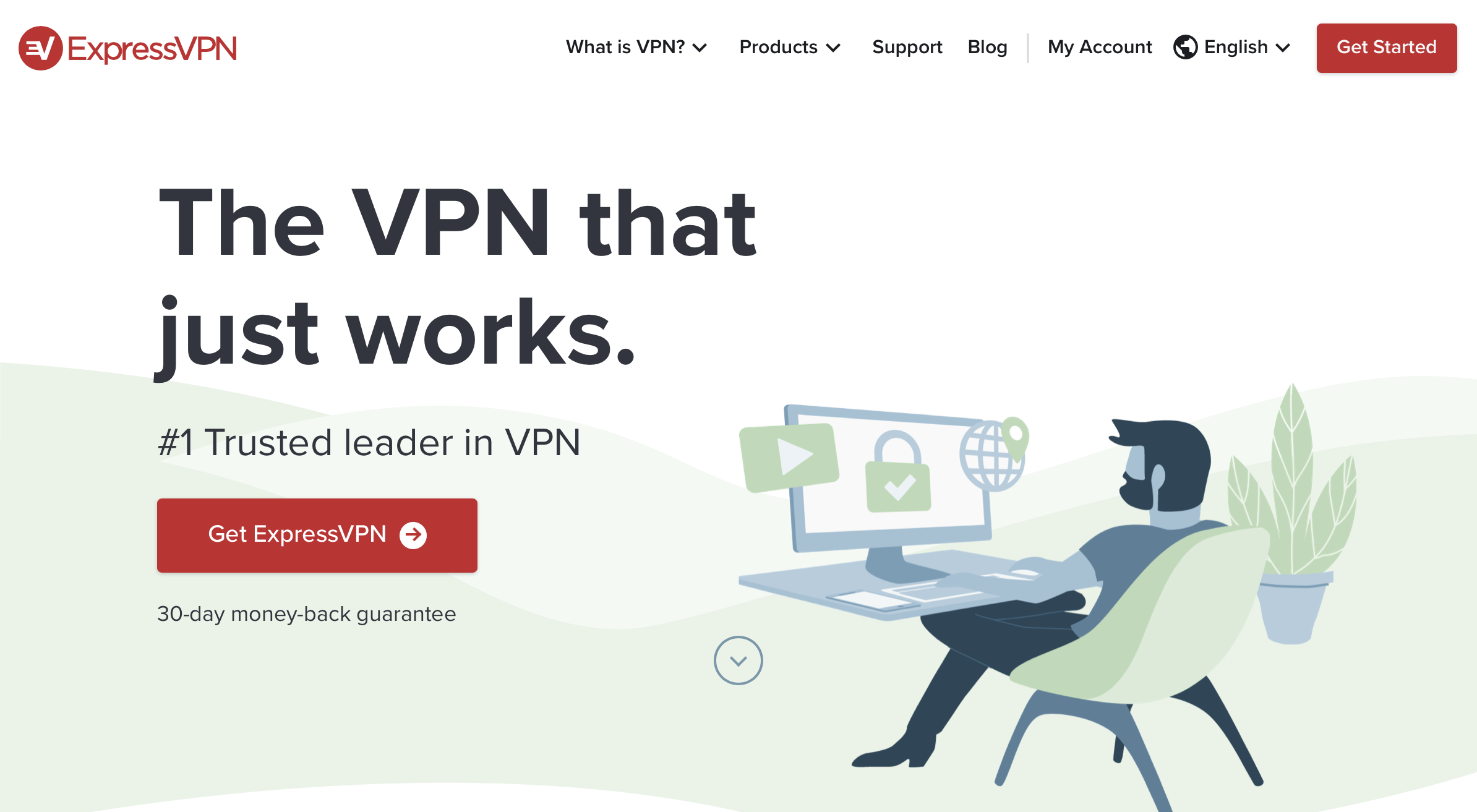 Click The Button below and sign up for ExpressVPN for FREE With A 30-day Money Back Guarantee!
Get 30 days Free Trial of ExpressVPN
ExpressVPN is one of the best VPNs out there. Other than supporting OpenVPN, ExpressVPN also supports other protocols such as L2TP/IPsec and PPTP. It also comes with a 30-day money-back guarantee so if you don't like it you can get a refund. However this isn't the only reason you should get ExpressVPN. It has a lot of other features as well.
Features
IP address Masking: ExpressVPN uses an encrypted tunnel to connect your device and the internet. During this it masks your IP address with its IP address. This makes it impossible to trace your internet activity back to you.
Best-in-class Protection: ExpressVPN uses AES (Advanced Encryption Standard) with 256-bit keys to encrypt your information. Also known as AES-256, it is used by security experts worldwide to protect classified information. This means that your data is safe with ExpressVPN
Bypass ISP throttling: ExpressVPN also lets you bypass the throttling that your ISPs impose. It lets you use the full bandwidth no matter how many times your ISP throttles your speed.
Network Lock: Network Lock is to ExpressVPN what Kill Switch is to NordVPN. So whenever your VPN connection is disturbed, Network Lock comes into play. It blocks all internet traffic. This prevents your IP from being exposed.
Zero-knowledge DNS: ExpressVPN has its DNS that it runs on each of its servers. That means that your activities are private. This is because your personally identifiable data is never stored on any server. So there will be no activity logs, no connection logs, no DNS blocking, and no third parties.
VPN split tunneling: This is a feature using which ExpressVPN excludes certain traffic from the protection of its VPN encryption. So using Split Tunneling you protect only that traffic that you need to protect.
Servers: ExpressVPN has around 3,000+ VPN servers in 160 VPN server locations in 94 countries. ExpressVPN is the only VPN that has a server in 90+ countries. All their servers have a pretty high speed that lets you stream Kodi, buffer-free.
2. NordVPN – Great Budget VPN To Use OpenVPN
Click Here To Get 70% OFF NordVPN
Like ExpressVPN, NordVPN is also one of the most widely used VPN. It also comes with a 30-day money-back guarantee for all its plans. Along with OpenVPN it supports other protocols such as IKEv2/IPsec, L2TP/IPsec, PPTP, and SSTP. However, just like ExpressVPN, Nord also has a few tricks up its sleeve that makes it worth buying.
Features
Strict No Log Policy: NordVPN claims that they don't log any of your online activities. They do not store connection timestamps, session information, used bandwidth, traffic data, IP addresses, or other data.
Servers: NordVPN currently has a total of 5679 servers spread across 59 countries. Each of these servers has a dedicated IP address.
Kill Switch: If your VPN connection is ever interrupted or if the connection fails, NordVPN will make sure to immediately stop any kind of traffic from either entering or leaving your device. So your personal information including your IP address will not be exposed to your ISP or any other prying eyes.
Private DNS: NordVPN uses its own private Domain Names System(DNS). This means all the DNS queries of the users will go through an encrypted tunnel. These queries are then resolved on the same VPN server the user is connected to. So there will be no activity logs, no connection logs, no DNS blocking, and no third parties.
Advanced Encryption Standard (AES): NordVPN uses AES encryption in all their connections. They use 256-bit key encryption along with AES. They also use a 4096-bit RSA key to privately communicate with all your devices.
Double VPN: NordVPN will pass your data through multiple servers. It will encrypt your data at every server. So all your data is protected with an extra layer of encryption which makes it even harder to decrypt.
OpenVPN Review Bottomline
OpenVPN is an Open Source application that allows the VPN to create a secure connection between the VPN software and the VPN server. It is the latest and most secure VPN protocol out there. No matter which VPN you choose, you should make sure that it supports OpenVPN. If you are an advanced user and don't want to pay for a VPN, you can set up your own VPN server using an open VPN. However, if you need to choose a VPN, our two top picks are NordVPN and ExpressVPN.
Read Next: