TLDR: Here're the Standalone Smartwatches I'll be diving into in this article
Smartwatches were first introduced back in 2015 as an extension of your smartphone by simply syncing it to your phone you can have all of your phone's notifications and even stream music, control activity. However it's now 2022 and we have standalone smartwatches that allow you to do everything without a smartphone!
Want a smartwatch to make calls without a phone?
Want a functional 4G LTE Smartwatch on your wrist?
Want to listen to your music at the gym without your phone?
Want a smartwatch with a SIM card or eSIM?
Standalone smartwatches have you covered and in this article we dive into and compared the Best Standalone Smartwatches of 2022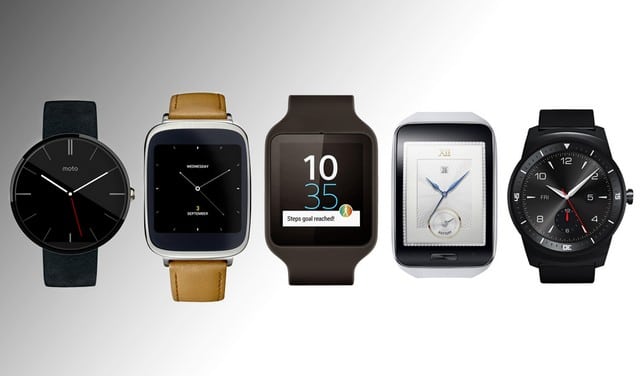 Best Standalone Smartwatch 2022
1. Apple Watch Series 5 – Highly Functional LTE Smartwatch
Reason to Buy: Price isn't a problem for you and you want the whole standalone experience with ultimate responsiveness and functionality and hands down the best app support.

Note: You do need a phone to set up the Apple Watch!
Best cellular connectivity: If you want standalone there isn't any that's offering better right now.  Apple has been late with a standalone smartwatch but it's made sure to take its time developing the best standalone smartwatch with the Apple watch series 5. The built-in-e-SIM that lets you receive calls and even stream apple music right from your wrist!
Best App Support: If you're gonna use your smartwatch a lot then you probably will need an app and there's no other that will come nearly as close to the apple watch 5 with regard to app support. There's an app for almost anything on play store.
Versatile Look: If you'll be wearing your smart-watch a lot you'll probably need to change it looks a lot which is easy with the apple series 5 having a fully customizable digital face and band. Apple's added a whole arsenal of bands with its series 3 collection and you have so many more options with a third-party. Also, the explorer makes it super easy to customize the digital face.
Minor Drawbacks with Apple Watch Series 5
Low Battery life: Other than being pricey the Apple series 5 doesn't have the best battery life. In fact, it's got terrible talk-time of only 1 hour but again it isn't a replacement for your smartwatch it's a smart alternative.
Costly to use: You'll be charged 10$ a month to use the LTE feature on your Apple series 5 watch which makes sense as it's got a separate sim and you'll be using it to make and receive calls along with browsing the internet.
Pros
Best LTE Connection
Best App Support
Stylish
Cons
Pricy
Low battery Life
Need Phone for Setup
2. Samsung Galaxy Smartwatch – Best Smartwatch To Make Calls Without a Phone
Reason to buy:  You are tight on the budget but still want that standalone 4G LTE Experience at good performance and aren't really going to use it more than for making or receiving calls.
Strong Performance with long battery life
The Samsung Galaxy Smartwatch comes with a 1.15Ghz dual-core processor making it super responsive and more importantly a whopping 4-day long battery life. You'll be able to comfortably navigate through apps and make calls without any lag on this smartwatch.
Samsung Galaxy Smartwatch Technical Specification
Display: 1.3 Inch sAMOLED 360x 360

Processor: 1.15 GHz Dual-Core

Memory: 0.75GB RAM 4GB internal storage

Connectivity: 802.11 b/g/n 2.4GHz Bluetooth v4.2

Battery: Up to 4 days

Sensor Type: Accelerometer, Barometer, Gyro Sensor, HR Sensor, Light Sensor

Dimensions: 46mm x 49mm x 13mm

Strap: 22mm silicone
Minor Drawback:
Bad App Support: We have to admit the app support isn't that great meaning you won't get as many apps as compared to the apple watch 5. However, if you are planning to use your smartwatch more for the convenience of receiving and making calls then the frontier is definitely a smart buy.
Pros
Strong Performance
Good Price
User friendly
Long Battery Life
3. LG Watch Sport – Best Standalone Smartwatch For Performance
Reason to buy:  You're a hardcore android user who will your smartwatch for more than just making calls.
Extremely powerful performance: The responsiveness on this one is great with a 1.1 GHz Qualcomm Snapdragon™ Wear 2100. Definitely the best performance on the market.
Bulky build quality: The only drawback about the LG Watch sport is the bulky feel you get with that 89-gram body. It is a price to pay for performance.
Pros
Best In Class Performance
Long Battery Life
4. LG Watch Urbane – Best 4G Standalone Smartwatch
Another great standalone smartwatch which is also LG's first 4G smartwatch which looks great! For only $319 you get a stainless steel model with a crisp P-OLED display and you've got 4G enabled. Moreover, this watch gives out a real luxurious look that'll go really well with a suave outfit.
Pros
Luxury Look
Fast 4G LTE
Great Standalone Experience
5. Mobvoi Ticwatch Pro 4G LTE – Budget Standalone Smartwatch
Reason to buy: Now let's bring a brand that you might have never heard about. Mobvoi is relatively a new company when compared with the remaining options on this list. And guess what? This also happens to be the cheapest option on this list. So is that the only reason that you must purchase it? Read the reasons why we consider this as a good option:
With Tic Watch E2, you get most of the features of Wear OS at the cheapest cost possible.
You get a 2-day battery life along with GPS, water resistance, automatic workout detection & heart rate monitoring! Isn't that great?
The Tic Watch E2 is sturdily built and can be used for swimming where you get stroke analysis and suggestions to improve form!
Advantages:
The Tic Watch E2 has one of the best durable based body that's constructed for every type of users.
It has Waterproofing & workout detection features that easily make this a viable option.
You can also get inbuilt GPS along with one of the notification support available in the market.
Disadvantages:
The Tic Watch E2 is not as stylish as the remaining options.
The watch is sturdily built and is on the heavier side.
There is no navigation crown-like we see in most of the smartwatches.
Pros
Pricing is the best USP.
Multiple features for runners and swimmers.
Battery life is amazing at 2+ days!
Cons
There is no NFC, so that no payments can be made.
The design could have been more stylish like the Skagen!
6. Huawei Watch 2 – Long-lasting 4G SmartWatch
If you want a standalone smartwatch which will last you a long time.  It's also got a watch mode to extend that already long battery life even further, talk about overkill. The performance is impressive with a 1.1 Ghz processor and 768 MB ram allowing you to easily use the app without any lag.
Drawbacks:
The 4G LTE version is pricey coming in at 419$ with limited availability

The LTE version isn't available in America yet.
Pros
Long Battery Life
Performance
7. Motorola Moto 360 – Best Smartwatch For Texting
Looking for an overall best smartwatch for texting, and one that lets you text without any issues right from your watch? Motorola is undeniably the best that you can go with.
Technical Specifications
Display: 1.37 Inch Corning Gorilla Glass 3 Backlit LCD
Processor: Qualcomm Snapdragon 400 with 1.2 GHz quad-core CPU
Memory: 4GB internal storage + 512MB RAM
Connectivity: Bluetooth 4.0 Low Energy / Wi-Fi 802.11 b/g
Battery: Up to 1.5 days
Sensor Type: Accelerometer, Ambient Light Sensor, Gyroscope, Vibration/Haptics engine; Optical heart rate monitor (PPG)
Dimensions: 1.65 x 0.45 x 0.79 in
Why would we suggest you buy it?
It supports all those messaging services like Hangouts and WhatsApp. If you want to reply to the message, you can do so by simply talking to the watch. The watch records your voice and creates a message. Very smart for a smartwatch! You can install a few keyboard apps. Well, there is a limit because the internal storage isn't too high – and change the style of the message that suits your preference.
The Qi Wireless Charging is yet another plus point that can also work as a display stand. The display is protected with Gorilla Glass. So if you are someone who drops the watch quite often, this should be the right choice for you.
Consistent Updates
Motorola loves calling its alerts and notifications as updates. They claim the notifications update you on the day's tasks and things that need attention. But not something that will annoy you or interrupt your work.
Specifically crafted designs
Moto 360 comes with specifically crafted designs. You have enough number of designs and personalisation meant for men and women. Each of the models and designs is crafted with an eye on precision. Choose your favorite design from the wide range of choices available at your disposal. No need to buy what is available, choose the one that defines your personality!
Motorola supports almost every app and service. Pick your app, and you will find it on your device – notes, maps, health, and work out and what not. Are you a music maniac? Sync it with your phone and listen to your music.
Pros
Design with multiple variants
Qi wireless charging
Sturdy, yet lightweight
Cons
Low battery life
No third-party apps
8. Samsung Galaxy Active – Waterproof 4G Smartwatch For Texting
A tiny device that packs in a huge number of features. If that is what impresses you, the Samsung Galaxy Active is the right one you would want to check out.
What are the features that it packs in?
To begin with, you would find the watch is a great choice in terms of the affordability. And that should not mean the Samsung lacks in any of the features. Of course,the text messaging is the key feature you are trying to check out. But be assured that the watch comes with plenty of features along with that one end goal!
Want to know the texting features first? Well, you get to reply in three different ways. You can rely upon the voice recording feature which subsequently converts the voice message into a text message. Voice recognition is accurate to a better extent. Don't want to convert the message into text? No issues there – you can send it as the voice message as well.
Don't have time for all that? Use the Smart Messages feature and choose from the preinstalled messages and send them with just a single touch. The third option is to use the conventional keyboard method akin to your smartphone.
Design may leave a little to be desired
The design and build quality may not be up to the mark. However, looking at the price – it may not be something to astonished about. The watch face appears to be shaking. However, we came across no complaints from any of the users so far.
Features are impressive
Build quality apart; you will find the smartwatch offers you enough number of features. Love music? Spotify integration is what should make set it up right away. You can listen to your favorite tracks wherever you go.
The fitness tracking is your forte? Samsung Gear Sport provides you access to every option to that end. Heart rate monitoring, calorie burn, step counting – well, those are just a few options that the watch offers you.
Stay located wherever you go!
The GPS tracking offered on the Samsung Galaxy Active is quite high in accuracy. Yet another great feature you would love with the Samsung Gear Sport is the 50 m water-resistant properties offered.
Thee water proof functionality can be the right option for tracking your underwater activities. But alas, the accuracy of strokes, heart rate or even calorie burn is not much to write home about.
Pros
User-friendly messaging
Water resistance
Accurate fitness tracking
sAMOLED display
Cons
Weak Build quality
Iffy Underwater accuracy
9. Ticwatch E2 – Budget Standalone Smartwatch To Call & Text
Looking for some sort of comfortable wearing? You would find the Ticwatch a great option there. Haven't heard the name before? Even we didn't until we found it out ourselves.
An excellent messaging comfort
Ticwatch has been able to garner more than a thousand reviews and an overall 3.5-star rating. That should be the best performance for a lesser-known brand if you want us to be honest. Compatible with both iOS and Android, the smartwatch packs in a huge number of features.
The watch has earned a Good Design award, thanks to innovative technology it uses. You would ideally find it having more sensors and features than the most expensive smartwatches out there. Want to save money and have access to great features at the same time? Go for Ticwatch E.
Affordable yet innovative
While made available to the users at a very competitive price, Ticwatch E puts the other big names to shame. It supports a wide range of services including Google Music, Heart rate monitor and an accurate GPS.
The messaging functionality – how can we forget it – works effectively and offers you multiple modes for texting. Opt for voice messages, voice recording into text messages or even the traditional typing. Take your call and stay in touch with your loved ones.
Pros
Decent fitness tracking
Highly affordable
Convenient texting
Best Standalone Smartwatch Buyer's Guide: Why most Smart Watches aren't that smart!
If you are reading this you probably don't care about all those features maybe you've used a smartwatch long enough to know this or you simply are smart enough to realize that smart-watches are not really as smart as they claim to be. That's pretty smart for someone looking to get a smartwatch. (Pun intended)
However far the marketing goes to make you get one harsh reality is the functioning of a smartwatch is entirely dependent on your phone.
How does this make it better than a normal watch let alone a 'smart watch'?
More importantly in today's era of increasing dependency on our phones, we don't need a 'smart-watch' that will only make us get more dependent on them. All this time we've had this mirage of a 'smart watch' until now where the market truly has a smartwatch or a 'smarter watch' I should say; a Standalone smartwatch.
What is a standalone smartwatch? And why is it better!

A smartwatch is simply a sidekick, but a standalone smartwatch is when the sidekick turns into the superhero!
A Standalone Smartwatch is much more than an ordinary smart watch. It goes much beyond being simply an extension by now functioning without any dependency on a smartphone. You can now use the smarter watch wholly on cellular and LTE connectivity which is basically how a smartphone functions. I can go on and on but I've highlighted the two major reasons why a standalone smartwatch is smarter than a smart watch.
No more Smartphone tethering:

In today's era of Immense smartphone dependency a standalone smartwatch does not require you to sync or connect to your smartphone to function

Almost like a smartphone: A standalone smartwatch that allows you to make/receive calls, browse website just like a regular smartphone.
Should you buy a standalone smartwatch? And why you should NOT!

YES! If you want to truly get that whole experience of a genuine smart smartwatch that doesn't require you pulling out your phone all the time. The freedom alone justifies spending a little extra to get the whole package.
NO! If you want something to completely replace your smartphone. I won't sell you something based on wrong information. A standalone smartwatch will not replace your smartphone entirely. It won't do EVERYTHING your phone can do. You're buying a smartwatch to replace your smartphone at times when it's inconvenient to use your big phone like whilst working out or in a meeting you get the point.
A smartwatch is a costly investment let alone a standalone smartwatch.  The cellular connectivity making the smartwatch completely independent is a major disruption. There will be drawbacks and limitations, however, a smartwatch realistically not replace a smartphone completely. We still need our bloody smartphones but what a standalone smartwatch will definitely do is reduce our dependency on our phones.
We don't really want to live without our phones we simply not want to have to use our phone EVERYWHERE. Think having to send a quick text during a meeting without pulling out that big phone.
Which standalone smartwatch should I get?
Standalone Smartwatches are like those dot-com companies just before the crash everyone's talking about how great they are but honestly there's a lot are a lot of shit products on the market. Hence I've written this no bullshit article to educate you on what a standalone smartwatch really is and what are the ones you should consider getting.
You are probably reading this to either upgrade your current smartwatch or to get a standalone smartwatch for the first time. Some of you are probably wondering how to use a standalone smartwatch in your daily routine to manage your days, in sports or even for your business.
Keep reading this article because I will go through everything you need to know whilst buying a standalone smartwatch and what are the best available on the market.
How we chose our standalone smartwatches
Before we get into the comparison and review I'll talk about the key metrics we used to compare our smartwatches and how each metric is important. This will also give you a good idea as to what makes a good standalone smartwatch.
Battery life:

A standalone watch relying on cellular connectivity would imply a great deal of power usage. Without a good battery life, your fancy standalone smartwatch will not stand the test of time (the pun is strong in this one: P)

Connectivity

: This one's obvious but it's important that the standalone is defined into what connectivity you are paying for that is 3G, 4G LTE or WIFI

Hardware:

Being able to look good and connect to cellular is not enough it is as important to function without any inconvenient lag or hassle. Thus we chose our top picks based on performance.

Display: For your standalone smartwatch to truly be standalone you need a good display to be able to articulate and understand the display.
Smartwatches can do almost everything a smartphone can now just with smaller screens and smaller, less powerful hardware. But these watches are especially better than smartphones at performing a few tasks like…
Fitness tracking: The technology built-in most of the smartwatches can accurately track your heartbeat, calories, pulse, distance traveled and more.
More robust: Smartwatches, unlike phones, are built with strong materials because the manufacturers know that people are going to get adventurous with this particular gadget.
Communication: It is much easier to communicate using your watch. Voice calls are easier as your hand is not occupied by the phone, while texting might be a little tricky.
So, without the unnecessary ado, here are a few features that should work as your checklist. Not that we have any hard and fast rule with these factors. But, still, you should find it good to check out those factors a little.
This should have more to do with the device compatibility. Of course, it isn't anymore the way it used to be when we were new to smartwatches. The watches have become standalone in almost every respect. But still, you are fond of a particular OS. While we like Android, you may not be a Google fan.
Some smartwatches work with both iOS and Android. Fitbit may be a good example here. The Tizen powered Samsung devices work well with Android and iOS. But obviously, they will work best with an Android, and that too, with a Samsung.
So, what's our pick? Check your smartphone and buy a smartwatch compatible with your smartphone, even when you are using it as a standalone device.
You wouldn't like your watch looking the same as a hundred others! Well, would you want to look different and cast impressive spells on others? The right choice would be to go with a smartwatch that offers you enough options for customization and personalisation.
You would not want to sacrifice the comfort levels either. At least most of us would not. Check if the band and the fastening offered by the smartwatch you choose is good for your day to day usage.
What is a smartwatch without a great looking display? We have progressed a lot from the days when a smartwatch featured a humble-looking display. That was enough for checking the time and a few alerts and notifications synced with the smartphone.
Samsung created the first smartwatch with the OLED display. Of course, it will take a toll on the battery, but not all good things come at a cheaper price, isn't it?
The OLED screens come with another advantage. They are thinner and would help you turn your smartwatch even thinner. A better screen will help you get a better quality of alerts and images.
You would want your smartwatch to provide you access to all the alerts incoming calls, and messages. A social network integration would be a great option for ensuring close connectivity with your social feed.
A good option can be a smartwatch that offers you plenty of options to check the notifications almost instantly. An easy option to swipe and get access to the notifications and alerts would be something you would be comfortable with.
Best 4G LTE Smartwatch 2022
Honestly, there is no best standalone smartwatch in reality that depends on what you will use it for or whether you are an android user or apple user. 
Apple Watch Series 5 – Highly Functional LTE/4G Smartwatch
Samsung Galaxy Smartwatch – Best Smartwatch To Make Calls Without a Phone
LG Watch Sport – Best Standalone Smartwatch For Performance
Mobvoi Ticwatch Pro 4G LTE – Best Cheap LTE Standalone Smartwatch
Huawei Watch 2 – Long-lasting 4G SmartWatch
When you are buying a standalone smartwatch, you need to make an informed decision according to your needs. We have reviewed just but a few but best smartwatches on the market today.
Cheers!
Read Next:
Last update on 2022-10-07 / Affiliate links / Images from Amazon Product Advertising API