One size has never fit everyone. The preferences come in different varieties. It applies to any gadget as much as it does to a smartwatch. Be it a tablet, a phone or a watch, the smarter it turns quicker the energy gets drained. The challenge is to improve battery capacity as features get added and finding the best smartwatch with long battery life.
It would be easy to charge your smartwatch and not bother about it for a few days. It doesn't work like that as the smart features usually exhaust the charge much sooner when invoked. Optimising its usage becomes impertinent to get the best out of the battery.
When the market gets flooded with products, the onus is on the consumer to choose the right one. Sorting preferences and mapping requirements with budget constraints is not going to be easy. A shortlist with some cost-benefit analysis will make this task easier. This article intends to do so.
How to find the best smartwatch with long battery life in 2022?
Smartwatches come in two types, either as a complete smartwatch or as a hybrid one. The hybrid is a classic/analogue timepiece with smart features. By design, the hybrid ones are prone to have a better battery life compared to the other ones.
For this analysis the battery life is prioritized over other features. Then compatibility and aesthetics is weighed in to narrow down and find the best smartwatch with a good battery life within a price range. It is neither fair to compare smartwatches across price levels nor ignore the basic ones completely.
Best Smartwatch with Long Battery Life
Budget Smartwatch With Long Battery Life(<$100): There are some great smartwatches in offer even if you are working with a limited budget. After some scrutiny, this is a list which ticks most of the boxes. Let's jump right in.
1. Letsfit GPS Smart Watch
No products found.
No products found.
No products found.
This LetsFit watch comes with a colour touch screen equipped with a sturdy corning gorilla glass which makes reading easy in all lighting conditions. The watch offers a battery life of fifteen days with standard usage and 40 days in standby mode.
This smartphone comes with the ability to monitor your heart rate and track your location using an inbuilt GPS chip.
Highlights:
5 ATM waterproof
Quick charging within 2 hours.
Smart Notifications from the phone. Compatible to iOS/Android
1″ Color Reflective LCD
2. Blackview Smart Watch
Blackview smartwatch uses a 1.3-inch TFT-LCD colour full touch screen with four different dial styles. It also comes with heart rate monitoring system, sleep tracking system, calorie tracker and distance calculator.
This watch comes with a claim of battery life up to 10 days and a standby time of 30-45 days. It is always safe to be conservative while assuming application usage.
Highlights:
A total of 9 modes of operation in the fitness tracker
Notification for calls, text and other applications compatible with iOS/Android phones.
IP68 Waterproof rating
5 hours charging time
Mid-range Smartwatch With Long Battery Life ($100-$200): If we can stretch the budget by a few dollars, it will open up a lot of options. It applies to smartwatches as it does to any other gadget.
3. Skagen Connected Men's Hybrid Smartwatch
This hybrid watch offers a classic look. It also acts like a smartwatch offering several features within the price range.  It comes with a standard replaceable coin-cell battery which comes with a life of 6 months alleviating the doubts regarding battery life.
The data transfer in low energy mode empowered by smart-enabled blue tooth. Also comes with features like phone notifications, activity tracking with custom targets, sleep monitoring, customizable buttons and automated time zone correction.
Highlights:
It comes with a grey titanium case and leather strap
Compatible with Andriod/iOS-based phones
Smartphone notifications with activity tracking
Charging not required
4. Fitbit Versa 2
The Fitbit versa 2 makes a great buy in this price range. It Comes with Alexa, which makes setting alarms, controlling smart home devices easier with voice controls.
It also boasts a 6-day battery life which does vary with the extent of usage of features, but impressive for a smartwatch. This Fitbit tracks heart rate, steps, distance, calories burned and other activities throughout the day.
Highlights:
Inbuilt Alexa
Sleep score to understand and manage your sleep
Control your Spotify app, download Pandora stations and add Deezer playlists
The larger display and 6.1m syncing range
5. HUAWEI Watch GT (2018)
The smartwatch by Huawei offers compelling features with good battery life.  It comes with a bigger 1.39-inch screen with  454 × 454 resolution.
It has an effective sleep tracking system with more than 200 inbuilt solutions for issues related to sleep.  Offers third party application support and enables access to smart notifications.
Highlights:
1.39-inch AMOLED HD touch colour screen
50 Metres water resistance with tracker
GPS tracking without a phone
Compatibility with Andriod/iOS phones
Premium Smartwatch With Long Battery Life(>$200): If the budget was never a constraint, but the requirement is a niche, it is possible to find a product to match a criterion. That always comes with a premium. The smartwatches listed here, apart from offering the basic features also cater to a specific requirement.
6. PowerWatch Series 2
No products found.
No products found.
No products found.
A rugged, bulky looking smartwatch is not everyone's cup of tea. For someone who wears heart in their sleeve, this could be your watch. This watch works with a combination of solar power and thermometric generator, which rules out the charging process to a certain extent.  Just wear it to charge it.
It comes with an inbuilt GPS tracker, which can integrate with 3rd party applications. It also has improved sensor capabilities to provide accurate metrics of calorie steps, heart rate and sleep.  Built with aircraft-grade aluminium and sapphire glass it intends to support your appetite for adventure as well. While it falls short in some basic features, it does compensate with its aesthetics and ruggedness.
Highlights:
Full-colour display
It offers water resistance up to 200 meters
Compatibility with Andriod/iOS based gadgets
Comes with multiple variants
7. Fossil Gen 5
A classy looking smartwatch with a stainless steel build offers a wide array of features. It is a value for money product. This fossil gen 5 comes with upgraded storage compared to its previous model.  It offers 8 Gb of storage and 1Gb RAM capacity which allows download and usage of third party applications. It is powered by Wear OS (Google) which offers seamless operation with iOS and Android phones.
The watch comes with a multi-purpose heart rate, activity tracker powered by Google fit and an untethered GPS tracking system.  It uses Bluetooth to alert and notify calls, text received in your phone. While accessing the special features will drain your battery, this watch enables you to extend the battery for multiple days with smart energy modes. It also comes with a magnetic USB rapid charger which replenishes 80% of charge within an hour.
Highlights:
Swim proof touchscreen (3ATM)
Make payments with Google pay
Google assistant works with voice commands through microphone and speakers
8. Withings Steel HR Hybrid Smartwatch
This hybrid watch stands out in offering an array of features and boasting a 25 days battery life with heart rate monitoring. It also comes with a workout mode to automatically track different activities. The strava integration equips your watch to track your location and session with distance, elevation and speed.
It comes with an Italian leather wristband that gives a classic look. Be it swimming in a pool or snorkelling in an ocean, sport your look.  This watch offers water resistance.
Highlights:
Water-resistant up to 50 meters
Sleep score with an analysis of the different depth of sleep
Silent alarm and smart wake up option
Alexa compatible health mate application
9. TicWatch Pro Premium Smartwatch
No products found.
No products found.
No products found.
The TicWatch Pro boasts of 30 days on a single charge achieved by alternating between two power modes. It also enables auto-switch between power modes. This comes with a health and fitness tracking with GPS tracker, heart-rate monitor, steps counter, calories counter, speed & cadence tracker.
It is powered by Wear OS by Google and comes with a Google Assistant and access to thousands of applications in play store.  The power modes employ a dual-display system (LCD and AMOLED) to conserve energy.
Highlights:
NFC payments using Google Pay
TicSleep app offers sleep monitoring through the phone.
The LCD screen with sunlight visibility
While the list above is not exhaustive, it is a result of scrutiny with a defined set of parameters. As it always comes with people, the preferences and priorities are variables. It is up to oneself either to choose the best fit from the available options or to look beyond if deemed necessary.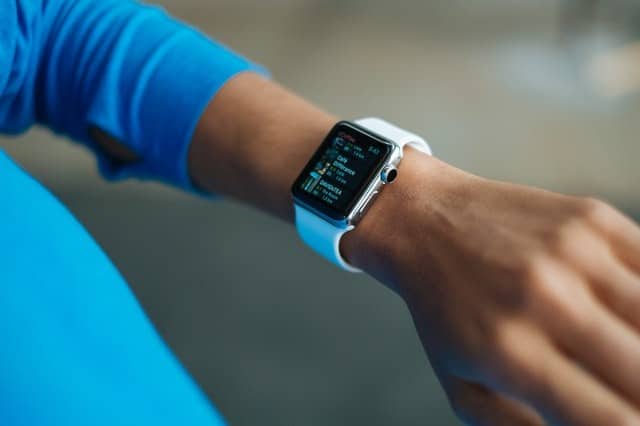 Read Next:
Best Smartwatch For Swimming 2022
Last update on 2022-11-27 / Affiliate links / Images from Amazon Product Advertising API