Should you get GoPro? Now that's an obvious yet very valid question for our times. After all most of us are not only surrounded by friends who own GoPros, but we are also now consuming more vlogs in a day than water, and many of them are also shot on GoPro. That's a whole lot of action!
Let's do this step by step. Some of you may already own earlier models of GoPro, but I wonder, do you know the story behind it? Goes a long way in understanding just why this gadget is even needed in life. It's a classic case of a need-based solution with an adventurous twist.
The idea was born when Nick Goodman, the GoPro founder, happened to be on a surfing trip in Australia. It's where he realized that even the ace surfers among them were amateur photographers, and this, along with the cost of more expensive sports photography equipment, simply kept them from getting high-quality action photos (despite doing everything right!). The inverse of this realization is also equally true. It meant that since there aren't many photographers who are experienced adventurers, the world was being deprived of images that truly captured motion.
Your answer's hidden right there in that origin story. You don't need to be a photographer to want a GoPro, but if you are into adventure of any kind, then yes, you are on the right page to start wading through some simple but important questions:
Should I buy a GoPro?
Which GoPro should I buy?
Is GoPro worth it?
Should I upgrade my GoPro?
I'll go through each of these at length below, with tips for those considering it for the first time as well as those who are thinking of an upgrade.
Should I Buy A GoPro?
If you have even a single adventurous bone in you, then the straightforward answer is Yes. You should buy a GoPro.
I'd like to illustrate this with my own example. I have owned a GoPro Hero7 Black for some time now and can vouch for its sturdiness (though that is not to say I'm unaffected by the new Hero8 having had a trial run at it already!). What's more, it can go places none of my smartphones would dream of.
To give you a fair idea, here are the hardships I have dragged my GoPro through: Taken it bouldering in Colorado, where it repeatedly hit a rock face; taken it tree-climbing up a redwood, where I lost balance due to rain and ended up dropping it down 20 feet; taken it on an off-roading trip down to Mexico, with dust storms rushing straight at my car; and guess what, I still have the 'heroic' little camera right here next to me, in pink condition.
I think a GoPro is a swell investment any day, but read on for a proper breakdown – with pros and cons of each model – so you can make your own informed choice in the overactive world of action cameras.
Is a GoPro Worth It Reddit
u/jrushinx – I use my GoPro 9 for family videos, and it's amazing if you just want to point and shoot video. The stability is insane for hand held video, and color is fantastic, especially outside. The small size is great to carry everywhere. But, for photos, you're phone is likely better
u/tanzd – It is good for taking timelapse (GoPro calls it TimeWarp) where you walk through the streets in a city, etc. The horizon leveling and stabilization is incredible. Also good for taking selfies – I use video mode to take selfie, and then extract the best frame from the video clip.
If you are on a budget, you also need to consider how you manage the video clips generated by the GoPro. You'll need a phone with a lot of storage so you can download the clips from GoPro into your Phone.
u/Seven_Cuil_Sunday – The stability alone is a huge benefit – no other video camera comes close
Which GoPro should I buy?
GoPro has several product lines for you to pick from, and each comes with its own set of unique features. The Hero series, as you might already know, is GoPro's original line, so this is the one in which the most improvisation and improvements have happened; let's say it's been their main focus. The latest in this line is GoPro Hero8 Black, which is so far absolutely the best. However, more than the number of features each model packs, what matters is what your personal requirements are, and for that there are many more options worth considering.
Below are our top 7 picks of GoPro action cameras suitable for different personality types and purposes. We're sure you'd fine one below to suit your action needs.
1. GoPro HERO11 Black – Best GoPro According To Reddit
What Reddit Thinks About This GoPro:
u/Gilbert_Reddit – I have the 8 and it is an absolute monster. One of the lightest/most compact cameras capable of 4k60 or even 1080/240. Stabilization has always impressed and its a camera I still use to this day. The 8 is far more wearable in my opinion as the 11's weight sometimes causes it to droop when I attach it to my bike or a chest mount. It is also more discreet and fits about anywhere.
I also have the 11 and will say it outdoes the 8 in a lot of ways. I didnt think stabilization could get better but this camera really shot up the bar. When walking and recording my kid, a degree of clunkiness would show with the 8 but not anymore with the 11. The sensor is larger so it gives the camera's computer more area to bump around. The UI is so smooth and the camera powers right up to begin shooting (even with quick capture turned off). Timewarp 3.0 allows you to pause your timewarp and actually get audio in your slowed down recording (8 doesn't). The largeness/heaviness of the camera allows for a better handheld experience when I want to try and be cinematic recording my daughter. 10 bit color means it is capturing a billion colors compared to 16 million from the 8, allowing for more contrast and range when editing. 4k120 and 2.7k240 allows for 8x slow motion that I can actually crop and make better effects with in After Effects.
With the HERO11 Black, GoPro has outdone not only all competition but even its existing models. Its enhanced redesign and a whole bouquet of new software and hardware features make it easier to use and produce better quality images, for beginners as well as experienced users.
One major change any existing GoPro user would first notice in GoPro HERO11 Black is the slightly bigger and slimmer body. This design remake is the first massive one GoPro has rolled out in a while, and here's why – it makes space to come equipped with in-built, foldable mounting arms with magnetic clasping, which means goodbye clip-on frames!
There is also a new and improved microphone, this one front-facing, which is wind-resistant and hence will enable clean audio without the sound conking off in between. Overall, the body is twice as impact-resistant as previous models – a shockproof beauty for your next dirt biking trip.
The star feature of GoPro HERO11 Black is the upgraded video stabilization function called HyperSmooth 2.0, which offers three modes – On, High and Boost – each of which (depending upon how extreme an activity you are involved in) will make your forward-moving shots much more stable.
The other big feature is TimeWarp, now upgraded to TimeWarp 2.0, which allows you to make your time lapses look better than ever before. It auto-detects an increase in activity and accordingly adds more frames. What's more, any Livestream video feeds can be uploaded directly to social media streaming platforms.
For photographs, LiveBurst is a brilliant add-on letting you take up to 90 frames for tough shots to select from later. The Capture Presets, yet another newbie, lets you preset 10 settings based on your color and image preferences. Rounding all these wonderful new additions and the new Mods system is an easier user interface that leaves little doubt as to why this makes for a great investment for anyone who takes their time outdoors seriously.
Pros
Streamlined new design
Doubly shockproof
In-built mounting arms
Stabler video
Wind-resistant microphone
2. GoPro Max – Best GoPro For Vlogging
GoPro Max has done for 360-degree video what no other camera could, not even the Fusion, which was GoPro's earlier 360-degree camera. Personally, I love the experience of panning the frame around well-shot 360-degree videos, and because of this I have been on a rampage trying several brands to achieve the same effect, especially when I go for hikes up into the hills where the views are incredible in every direction.
It works with two fisheye lenses mounted back to back, which means it can shoot in all directions, which isn't anything new by itself, but the quality speaks volumes about this avant-garde invention. Max also stitches together the footage neatly, so you can take things to the next level by getting to tinker with reframing – choosing an angle of your choice and converting it to the usual 1080p format – and then even cutting between different angles of the same shot. And if all this isn't required, you can easily tap it to function as a regular action camera as well.
The build itself is solid enough to last a fair amount of water and wind exposure. Vloggers will probably put its multiple features to the best possible use. You've got horizon levelling to ensure the framing is correct, excellent image stabilization, and get this: six microphones to record what they call 'spherical sound'.
On the flipside, it doesn't shoot in 4K and does cost a whopper. But what you get for this staggering price is a one-in-all camera that would take care of most of your basic action camera needs and also give you great quality of 360-degree imagery. The sheer ease with which you can now produce fab, sharable live feed makes it something of a technological achievement.
Oh yes, we almost forgot to mention the icing on the cake: built-in mounting arms much like the Hero8 Black, which makes it a breeze to take along just about anywhere in the world!
Pros
High image quality
Great sound
Easy-to-use
Cons
Bulkier build
No video capture in 4K
3. GoPro Hero11 Black Mini – Smallest GoPro
If you are not confident about your abilities as a videographer, then this device will come to your use. It is small, it is sturdy, and it has a video quality good enough for you to upload on all your social media.
It has a one-button operation system, which makes it super convenient to handle, and the sturdy body of the camera makes it easy for you to maneuver it with ease.
The Power of HERO11 Black. Only Smaller + Lighter: Get the same high-performance 5.6K60 video and HyperSmooth 5.0 video stabilization of HERO11 Black in a smaller and lighter design. HERO11 Black Mini's size makes it ideal for capturing amazing point- of-view footage using helmet and body mounts. It can be worn comfortably without getting in your way while mountain biking, skiing, skating and more.
1-Button Simplicity with Easy + Pro Controls: HERO11 Black Mini makes capturing amazing footage of your adventure incredibly easy. Just point and shoot. Using the Easy Controls, all you have to do is press the Shutter button to power up your camera and starting recording stunning 5.3K video–our highest resolution. Switch over to Pro Controls if you want to adjust resolutions, frame rates, digital lenses and image quality settings to set up shots exactly the way you want them.
High-Res Video + Frame Grabs: HERO11 Black Mini's amazing 5.3K footage gives you more than incredible high-resolution videos. It lets you capture high-quality photos up to 24.7MP from your videos with the GoPro Quik app or other editing software. All it takes is a tap when you see a great shot in your video. The app grabs the exact frame you want and saves it as a photo that's ready to share and post.
Emmy Award- Winning HyperSmooth 5.0 Video Stabilization: HyperSmooth has never been better. And now it's won a huge award for its insanely smooth footage—a 2021 Emmy for In- Camera Sensor and Software Stabilization. HyperSmooth 5.0 raises the bar even more with Horizon Lock, improved stabilization for 4:3 aspect ratio footage thanks to our new image sensor, and AutoBoost for maximum stabilization with minimal image cropping. Bike, skate, ski, chase your kids through the park or get some awesome pet POV shots—even the shakiest footage comes out silky smooth.
Pros
It takes stable still photographs, making it a good choice for the price point.
The battery life is impressive.
It can capture 24.7MP single shots with the press of a button.
Cons
Not the best choice to take pictures in low-light situations.
4. GoPro Hero8 Session – Great For Photographers
Although discontinued, the GoPro Hero8 Session is still available, and the kind of camera that produced footage that was (and still is) surprisingly pretty good for the time when it was launched and factoring in its cost today.
You might be wondering, why is it that I'm recommending this for photographers when there are higher and better range of options to choose from. That's because I know plenty of professional photographers through my work, and I know that GoPro isn't their prime investment when it comes to equipment; it's an add-on. So if you can get your action camera needs met with good quality image, that should satisfy most professionals engaged in photography.
What's likeable about GoPro Hero8 Session is, of course, the 4K image quality. But also the fact that it scores very high on portability. At 4.5 ounces you can be sure that it can be stuffed into your pocket, if need be, literally on your way out of home.
It also has fairly decent image stabilization (though not as good as the HyperSmooth feature in newer models), reduced wind noise, voice control (with two microphones on the exterior), and is waterproof up to 10m. Rugged enough for a healthy dose of the outdoors. The simplicity of design is admirable too. There's none of the touchscreen stuff, but they have a single-press control to begin recording which, if you think about it, is really the most you might want to do while riding a motorcycle on the edge!
All in all, I'd say the GoPro Hero8 Session is a good buy for those looking at 4K quality in a superbly light-weight body that makes it a cute little companion to record images and videos on the move.
Pros
Good image quality
Light-weight and portable
Durable
Cons
Fewer features
No in-built mount
No touchscreen
5. GoPro Hero 7 White – Great For Beginners
The GoPro Hero7 White is a steal at nearly half the price as other Hero7 models. It has been discontinued now, but it's easy to find one on Amazon as a real good deal. It was initially meant to replace the Session cameras, but a better way to look at it is as a most stripped-down version of the Hero7 Black.
GoPro has set very high standards when it comes to producing the kind of photo and video content that earns thousands of YouTube likes, so I can understand your inhibitions concerning a cheaper model from the same company. But then, Hero7 White is the most affordable action camera manufactured by GoPro, and that alone makes it worth a thought.
It doesn't shoot 4K video, and it lacks the lovely live-streaming feature we're hooked on to, but for a point-and-shoot camera the GoPro Hero7 White is pretty neat. It is waterproof and more or les as rugged as any GoPro doing the rounds, its 1080p video – although lacking the HyperSmooth feature – is fairly stabilized, and is fully compatible with the GoPro app. This latter capacity means you can access features such as QuikStories for editing videos with the app.
One feature I definitely miss is to be able to adjust the field of view; Hero7 White doesn't have that, which implies that you will be stuck with the usual fisheye look. Still, it is way better than other action cameras in this low a price range.
If you just need it for souvenir videos and social media posts then yes, this is the one. An absolute budget deal ideal for beginners looking to get started up on the action-camera ladder. Take it slow and try this out, next thing you know you might be addicted enough to splurge on a GoPro Max or a GoPro Hero8 Black.
Pros
Value for money
Easy interface
Touchscreen
Cons
No 4K video capture
Built-in battery
Fewer features
6. GoPro Hero 7 Silver – For Safe Players
There are all sorts of people in the world. There are those who indulge (and will probably, despite this long article, still be dreaming of the latest Hero8 Black), and there are those who would rather test the waters first (the bargain hunters who are more likely to go for the Hero7 White mentioned above), and then there are the safe players. Those of you who are neither enticed by the minimal Hero7 White nor attracted to the costlier Hero7 Black, the GoPro Hero7 Silver might just be the thing.
It's the slashed price (courtesy the recent slew of upgrades) that makes us stop and take a longer look at the Hero7 Silver. Especially since the video quality is still 4K, even if it lacks the HyperSmooth stabilization feature of the Hero7 Black. There is the touchscreen (which seems indispensable these days) and the Voice Control feature that lets you manage controls easier by just speaking (except turning the camera back on like the Hero7 Black offers).
GoPro Hero7 Silver has many of the other features that we have come to take for granted from most GoPro cameras. Such as waterproofing up to 10m, rugged build, time lapses, basic image stabilization, good audio quality and compatibility with the GoPro app for editing images and videos.
Let's say the GoPro Hero7 Silver is a decent alternative to the Hero7 White; by raising your budget just marginally, you get 4K quality and a number of other features. There are those of you who must already be done comparing specs and leaning towards the Hero7 Black, but like I said, the GoPro Hero7 Silver is perfect for the safe players.
Pros
Value for money
Waterproof
4K video
Cons
No HyperSmooth or TimeWarp
No removable battery
7. GoPro Hero 6 Black – Best For Bargain Hunters
Wait wait, I forgot to mention a fourth category of buyers. That's right, the bargain hunters. Those of us who might just pick up something on account of being a good deal for the price it demands. GoPro Hero6 Black is suitable for exactly that kind of calculation.
I remember when it first came out. The Hero6 Black was a huge improvement on previous GoPro Hero models on several accounts: it offered super slow-motion video capture in 4K quality, it had the first GP1 processor that upped the image stabilization bit, and faster Wi-Fi transfer speeds.
All those features still make for a very good action camera, better than what other brands are offering for the same price. The Hero6 Black does lack the HyperSmooth and TimeWarpfeatures that make its successors such a huge hit, but it has Voice Control, 12 MP quality, HDR mode, GPS functionality and a sturdy body than is waterproof up to 10m.
In fact, I wondered what the big change was from Hero6 Black to Hero7 Black; if you can make do without HyperSmooth and live-streaming, the GoPro Hero6 Black scores high on investing in a decent action camera. Unless you are into extreme sports such as snowboarding or scuba diving, the Hero6 Black will bring you back home with happy footage of your outdoors trip and save you a whole lot of dosh as well.
Pros
4K video capture
Waterproof
Super slow-motion
Cons
No HyperSmooth stabilization
No live-streaming
Is a GoPro worth it?
Having gone through the specs of some of the top GoPro models, you might still be wondering if GoPro is worth it. To be honest, considering the quality on offer (think about it, even GoPro's cheapest model is sturdy and waterproof) I feel your question is more like – are action cameras worth it?
Which is how I started this article, by mentioning the professionalism that is brought about by owning one of these action cams when you are outdoors. You needn't even be bungee jumping really, I quite like to play around with a GoPro even when I'm just cruising down the city coastline on an evening of a spectacular sunset. The quality you get for that simple effort is mindblowing. The fact that this is how GoPro even came about – to take action-images to a professional level – shows that they've stuck to their promise.
GoPro is the perfect bridge of technology between your personal interests and sharable (even artistic) images. There are a number of GoPro alternatives available today, but they are still followers and somehow feel kind of like imitators.
The round-up above comprises seven of the more recent models of GoPro, but luckily for all of us, most previous models (even those now discontinued) are available on Amazon in new or renewed conditions. Considering the price cuts in existing GoPro models, this is just a matter of looking. If you can hunt down a cheap deal on one of these GoPros, go for it.
Should I upgrade my GoPro?
And what if you already own a previous-generation model of a GoPro? Should you consider an upgrade? Depends.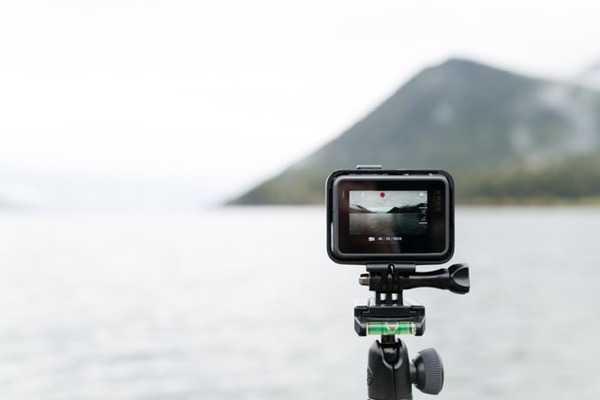 If you own one of the earlier Hero's, like say GoPro Hero6 Black or GoPro Hero5 Black, then even an upgrade to Hero11 Black would make a big difference to not only your image and video quality, but also to the final presentation of what you were trying to shoot. HyperSmooth, TimeWarp and live-streaming features make Hero7 Black and Hero8 Black brilliant upgrades worth spending on.
In a different scenario, if you own a GoPro Hero8 Black already (like I do), you might want to hold on for a price cut or the next model. This is because the Hero7 Black already has some of the finest upgrades that the Hero8 Black has only improved upon.
If, it is from one of the Hero Whites than you want to upgrade to a Hero Black then definitely try to save up for at least a Hero6 Black or higher model.
Possibly the most crucial and difficult-to-decide upgrade is that from GoPro Fusion to GoPro Max. Fusion was the original 360-degree camera introduced by GoPro. It gave the first 360-degree view of the world into amateur hands, turning even our day trips into creative outbursts. It also had good image stabilization and 18MP image quality.
But Fusion is waterproof only upto 5m, whereas GoPro Max can take you down to depths of 10m, but then both offer 5ATM water-resistance that can withstand pressures of snorkeling. Most importantly, GoPro Max can be used like a normal action camera, whereas Fusion will only give you 360-degree frames.
The clincher in the case of GoPro Hero 11 Black and GoPro Max is literally the price. If you can afford it, by all means push the button for the upgrade
Read Next:
Cameras Like GoPro But Cheaper Reddit
Last update on 2023-06-04 / Affiliate links / Images from Amazon Product Advertising API