TLDR; In most cases Unlimited & Lifetime VPNs are a scam and not worth it (more on it below). NordVPN is the Best VPN in 2023! Click The Button below and sign up for NordVPN for FREE With A 30-day Money Back Guarantee!
Click Here To Get 70% OFF NordVPN
One topic that we regularly cover on our website is VPNs and how using a VPN will provide you much better internet security, privacy, and help you remain anonymous without exposing your identity. In fact it wouldn't be wrong to say that almost half of the articles we have written are on VPNs. But even after covering VPNs so extensively, there's one thing we haven't covered yet. The topic I am talking about is unlimited VPNs and there's a good reason behind that. While we have, on numerous occasions, listed out the advantages of a VPN and the reasons why you should use them but we are still yet to cover Lifetime VPNs. To be specific, the reasons why you should avoid them and why they aren't worth it. And in this article we will be doing exactly this. SO keep reading if you want to know the reasons why you shouldn't use a lifetime or an unlimited VPN.
 Why Lifetime and Unlimited VPNs aren't worth it
1. There's a chance you won't get the value for what you paid
One of the primary reasons many people opt for an unlimited VPN is their very low pricing and also the prospect of having an unlimited VPN service for a lifetime. This means that you don't have to worry about the recurring payments and having to constantly look out for other VPNs, etc. But is that really what happens? Okay. I will accept that no one likes recurring payments and would instead prefer paying a hefty sum one time for a lifetime subscription as that seems better. But trust us, when it comes to VPNs, that is far from the best option.
In case of a lifetime VPN, you might have to pay a little more upfront, but it generally is very cheap if you compare the per month of this VPN with any other famous VPNs. This reason on its own prompts a lot of the users to go for a lifetime VPN. They may save you a lot of money in the long term but you might not get the same service. Let me tell you why. For a moment, consider this from the point of view of a VPN provider. Offering discounts and lower prices are one thing. But offering a lifetime subscription at a very cheap price is another thing. It doesn't even make any sense. Not only will it affect their revenue but they might not also be able to build the same infrastructure as other VPN providers. So why would any good VPN provider offer such plans? Well, actually none of the reputable VPNs offer lifetime plans.
So, what we can sense from this is that having a continuous influx of Revenue would mean that they can use that to improve their product and provide better services. The same is the opposite of an Unlimited VPN. They won't have the funds to be able to provide you with good service. The result is that you won't be getting what you paid for. At best, you will get mediocre service which will eventually lead you to buy a more expensive, but reliable VPN. So, to put it in simpler words, any VPN with a Lifetime Plan won't provide you what you paid for.
2. You will receive Less Features & Mediocre Performance at best
The first reason we had established that running a VPN service requires a lot of funds and this model of revenue won't be sustainable for long. Even after launching their service, they will still have to continuously maintain their servers, upgrade their security protocols, and many other expensive costs. And their revenue would hardly cover that. So, why would a company still offer a lifetime plan even after all these factors especially if it isn't sustainable for them? It is obvious that the cost of operation would surpass the revenue they generate. So, the only way they could continue to be profitable and not lose money is to provide you with mediocre services. And that is exactly what they do.
Such VPNs may always have some kind of restrictions. Like the amount of bandwidth you can use, the number of available servers, the security protocols they have, and the browsing speed you get, and even if they don't have these kinds of restrictions, they will always be unreliable. They also might not have the funds or resources to upgrade or even increase the number of servers they have. This would eventually lead to the servers getting overcrowded with too many users using the same server. This would slow down the server and you would get considerably slower speed and unreliable services. To be honest, they aren't exactly to be blamed completely. There won't be any incoming money to improve the service, and you can't expect a high level of customer service to help you out. There's only so much you will get with the low price that you are paying them. But then again you would ask how they can get away by delivering such performances. Well, the very nature of their plan enables them to get away with that. More about this for the next reason.
3. No Motivation for Customer retention
The thing with these lifetime VPNs is that you just have to pay once and you are done. While this is convenient, it has a lot of flaws. First of all, this means that the company has already got the money they needed to get from you. Providing you the best service may not be a high priority for them. The ideal target for these VPNs is those who just want to pay once and get done with it. But for the same reason, you can't hold them accountable for the mediocre service they provide.
For these VPNs, customer retention isn't necessary at all and is the reason you should avoid them. Any other service-based company takes the utmost care to maintain a healthy relationship with their customers. They try to provide you with the best service so that you choose to opt for their services once again. These include great performance and even better customer services. No matter what problems you face, their customer service will try and solve it as quickly as possible. For them, the customer is very valuable. The need for Customer retention plays a huge factor in ensuring that you get the best services. The exact opposite is true for Lifetime VPN providers.
Their product has a one-time payment only. They don't have to retain any customer. You have already paid them whatever you had to. So, ensuring that you are satisfied won't be a priority for them. There's no need for that. What's the worst you can do? Leave them and choose some other VPN provider. Well, then don't have anything to lose as you have already paid them for their services. So, you should avoid a Lifetime VPN because since there is a requirement to retain you, they don't have any motivation to provide you with great service.
4. Is the VPN actually a Lifetime VPN?
Coming to the duration of the plan, is the VPN a lifetime VPN? There is a little catch when it comes to how long the plan will last and what its life duration would be. Simply put, by lifetime the VPN means there lifetime and not your lifetime. So, if we're expecting the plan to last for as long as you live with just a one-time payment, they won't be the case. Lifetime simply means that it will last as long as the VPN will last and there is no surety as to how long the VPN service will last.
One of the biggest examples of this would be DissembleVPN. This VPN offered a lifetime plan at just 13$. This was a prompting offer. As expected, a huge number of people bought the VPN. Having lifetime access to a VPN with a one-time payment of just 13 dollars seemed like a too-good-to-be-true deal. Well, turns out that it was in fact too good to be true. Not the price part, but the lifetime one. Soon after opening up, DissembleVPN terminated their services and shut down. The subscription fees were non-refundable and hence a lot of people lost their money. It was nothing but a scam. And it isn't the only VPN to do so.
Anyways let's consider that the VPN provider isn't a fraud and has no intention to scam the users. But it would still require a huge fund to keep the services running. And as we saw it before, that is very hard to do with their subscription plans. So, it won't be that long before that the company gets bankrupt and has to forcibly shut down. Here again, you won't get your money back. Therefore, you should avoid a Lifetime VPN because the VPN might shut down any day and you would lose your money.
Not to forget the other scrummy ways they would try and make some profit so that they remain operational. This is the next reason to not opt for a lifetime VPN.
5. Your Data won't Be Safe
The VPN provider has to earn profit to stay functional, otherwise what's the point. In most cases the cost of operation would be more than the revenue they generate. So they will have to do something to generate some revenue. Hence they resort to somewhat unethical means, to earn some money. The thing I am talking about is the users' data. They sell the users' data to the highest bidder so that they get dome revenue. I don't know about you, but this is very important for a lot of people. And it should be for you too because in today's modern age user data is nothing short of a treasure and companies are willing to pay a lot for it. The VPN providers take advantage of this and sell your data to the highest bidder.
There's no saying what these third parties will do with your data. As a result, you might end up paying a lot more than what you would have paid had you chosen any of the reputable VPN providers. The amount you saved won't matter at all. This beats the point of using a VPN in the first place. A majority of the people use a VPN to be able to browse anonymously and protect their privacy. However, using a lifetime VPN would mean that instead of ending up with your ISP, your private data ends up with third parties who may use your data for much worse purposes. So, you shouldn't use a lifetime or Unlimited VPN because they may sell your data to make a profit.
6. Not Adaptive to Changes and may become Obsolete
Technologies keep changing all the time. Every now and then there are new tech invented that do a better job as compared to some old tech. This leads to older technology getting obsolete. The same can be said about VPNs. There's no guarantee as to when a new technology might be developed that does a better job of protecting your privacy and Internet security than a VPN. This would make a VPN obsolete. If it were a normal VPN with recurring subscriptions, you could easily cancel your subscription and switch to the newer and better technology. But here you have already paid for the VPN and hence you would not get the most value if the VPN becomes obsolete.
Even if a VPN doesn't become obsolete anytime soon, there is still a chance that the VPNs themselves may change and evolve to get better. In this case, the lifetime VPNs may not adapt to these changes at all. I mean, they don't have any incentive to change at all. You have already paid for their services and it's not like they have anything to lose if you switch to some other VPN provider. Let's say that the VPN isn't unable to unblock any of the geo-restrictions as they have been patched. In this case, the VPN might not bother fixing this. This is just one of the many possible scenarios which may lead to this. Another reason why you should not use a Lifetime VPN.
What are the Alternates To Lifetime VPNs?
Did you think that we would just state the reasons why you should not use a lifetime or an Unlimited VPN and leave you hanging? Well don't worry, we have you covered and will lay out the alternates for you. Coming to the answer to what is the alternative if you shouldn't use a lifetime or an Unlimited VPN, well one should just take the good old traditional way of choosing the best. What I mean is that instead of trying out different VPNs, one should just stick with the reputable VPNs. And these two are the most reputable names when it comes to a VPN.
1. NordVPN
NordVPN is one of the biggest players in the VPN market and has been leading the market for a few years now. NordVPN is based out of Panama which doesn't have much data regulation laws. It has everything you might require from a VPN. It is secure, will keep you anonymous, has a strict no-logging policy, a large number of servers, and not forget the super-fast speeds. Here are a few of its highlights.
Get 70%+ Discount With NordVPN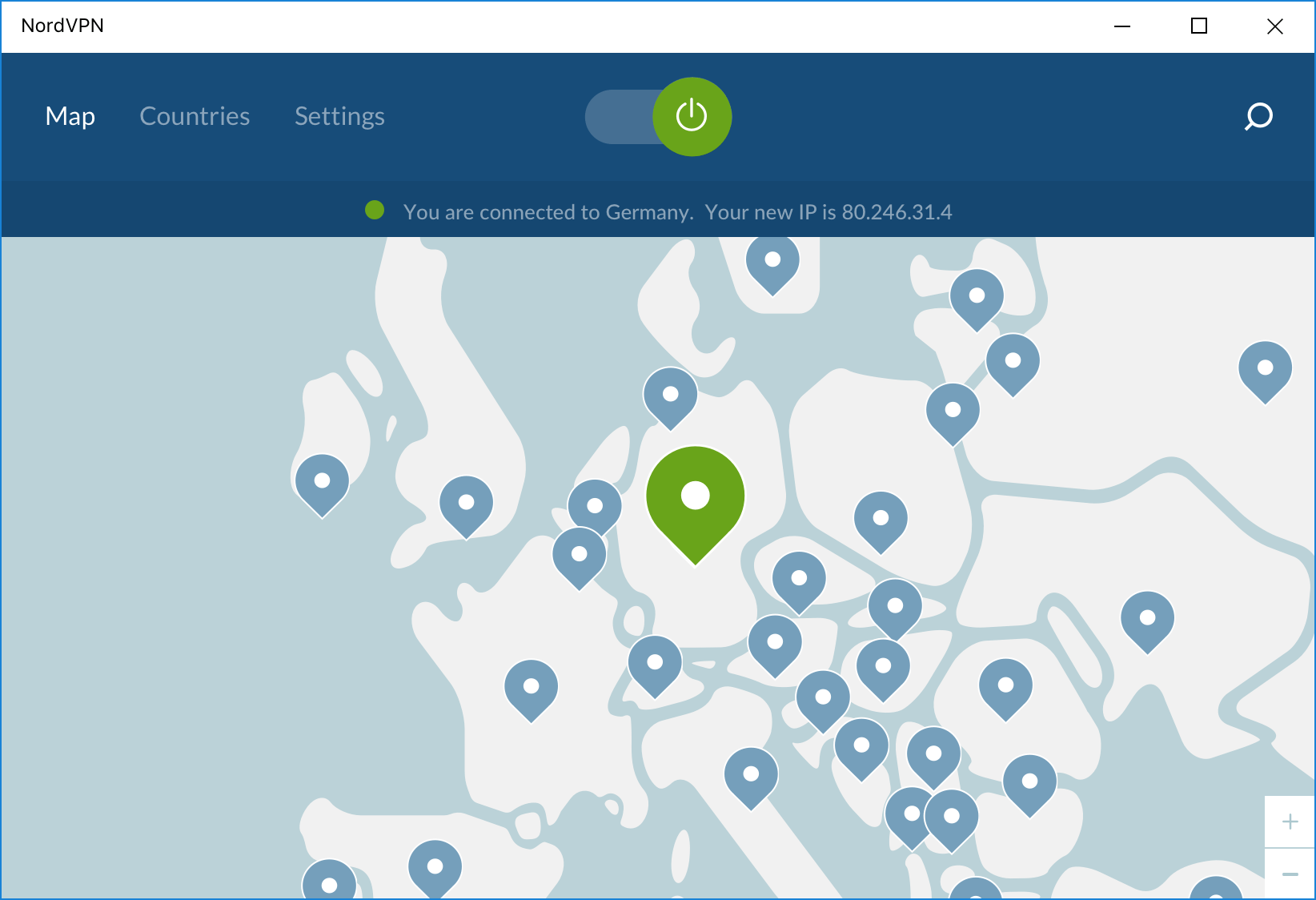 Network Protocols
NordVPN uses all of the modern VPN protocols and will keep you secure and protect your privacy. These are the protocols it supports:
OpenVPN
IKEv2/IPsec
L2TP/IPsec
PPTP
SSTP
Kill Switch
NordVPN has a feature called Kill Switch. If you enable this feature, it will instantly block any kind of traffic from either entering or leaving the device in case the VPN connection gets interrupted or the connection is lost. By doing this NordVPN will ensure that none of your personal information including your IP address will be exposed in such events. Hence keeping your data safe from your ISP or other third parties.
Private DNS
NordVPN routes all of the users' DNS queries through an encrypted tunnel that is connected to their own private Domain Names System(DNS). All of these queries will be resolved on the same VPN server and ensure that the data won't leave the network the user is connected to. This will ensure that there are no activity logs of the user, while also blocking connection logs, and preventing DNS blocking.
Advanced Encryption Standard (AES)
NordVPN encrypts all its connections using AES encryption with a 256-bit key. In addition to this, they also use a 4096-bit RSA key to privately communicate the devices.
Double VPN
NordVPN will pass your data through multiple servers. It will encrypt your data at every server. So all your data is protected with an extra layer of encryption which makes it even harder to decrypt.
Strict No Log Policy
NordVPN has a strict No Log Policy and doesn't log any of your online activities. They don't keep any sensitive data which includes" connection timestamps, session information, used bandwidth, traffic data, IP addresses, or other data."
Servers
NordVPN consists of about 5679 servers which are spread across 59 countries. All of these servers have a dedicated IP address and are Obfuscated servers. This ensures that you can use these servers even if you're located in a country that has a strict restriction on Internet access, like China.
Pricing
NordVPN has 4 different plans you can choose from. These are:
Monthly: This is the shortest and most expensive plan and provides the least value. It is priced at $ 11.95 for one month.
1 Year plan: This plan comes with a 41 % discount and is priced at $ 83.88 which saves a total of $ 59.52. This plan will cost you about $ 6.99 per month.
2 Year Plan: This plan has an additional discount of 70% for a limited time. It is priced at $ 83.76 for 24 months and will save you a total of $ 203.04. The per month cost for this plan is $ 3.49.
3 Year Plan: This is the plan that provides the best value. It is priced at $ 125.64 for 36 months with a 70 % discount and will save you a total of $ 203.04. The per month cost for this plan is also $ 3.49.
2. ExpressVPN
ExpressVPN is the other big name in the VPN industry. It is based out of the British Virgin Islands which also has no data retention laws. Just like NordVPN, it also has all of those features that you would want from a VPN. It might be a little more expensive than NordVPN, but it is still worth your money. Here are a few of its highlights.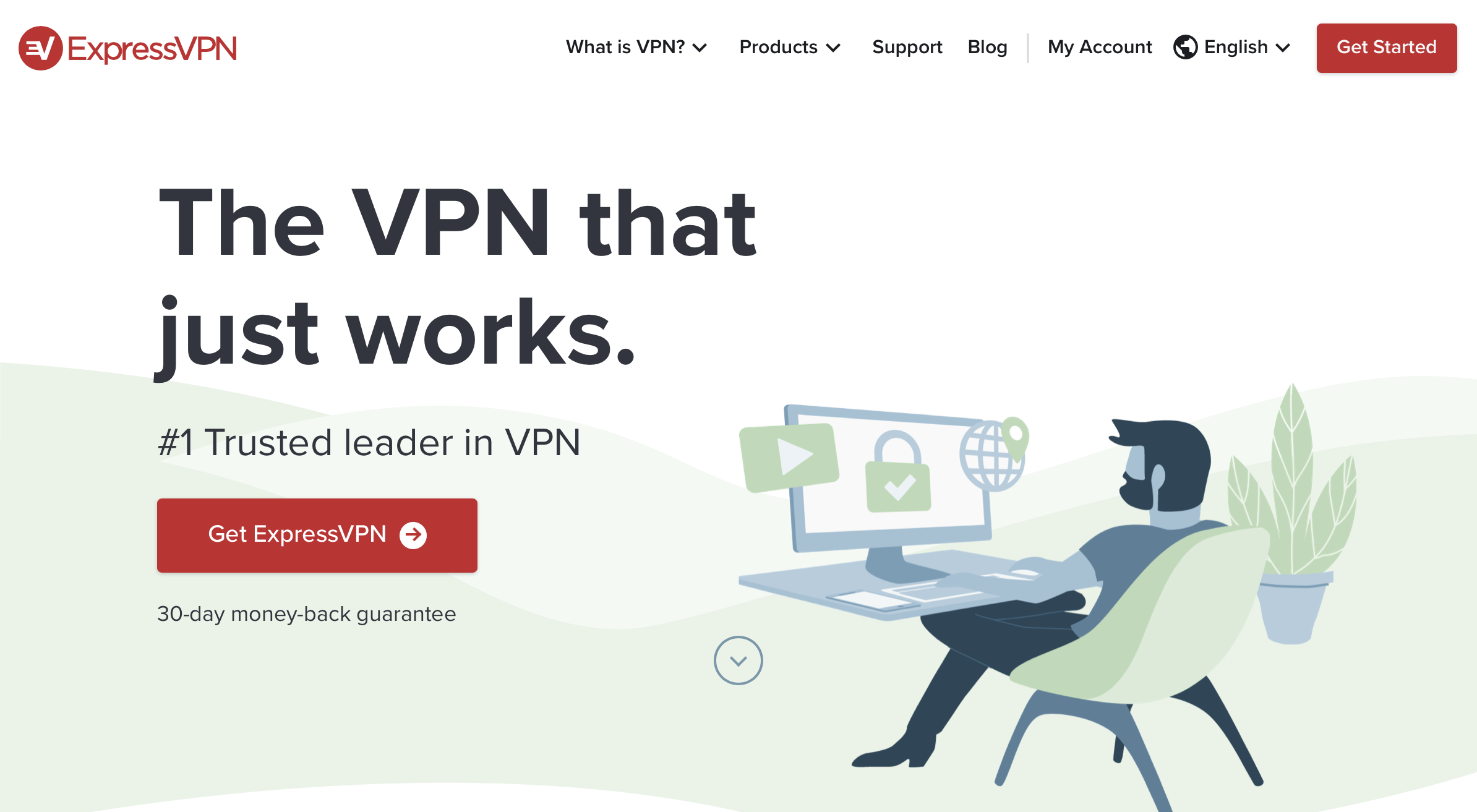 Click The Button below and sign up for ExpressVPN for FREE With A 30-day Money Back Guarantee!
Get 30 days Free Trial of ExpressVPN
Network Protocols
ExpressVPN supports the following protocols:
OpenVPN with UDP
OpenVPN with TCP
L2TP/IPsec
PPTP
IP Address Masking
ExpressVPN masks your IP address with their own IP address by routing the internet traffic through an encrypted tunnel on their server which makes it almost impossible to track your internet activities.
Network Lock
ExpressVPN has a Network Lock feature that works similarly to the Kill Switch feature of NordVPN and blocks all internet traffic from leaving the device if the VPN connection is disturbed which prevents the users' IP from being exposed.
Zero-knowledge DNS
ExpressVPN uses a Zero-knowledge DNS which is routed through an encrypted tunnel on their server which makes your activities private by making your identity anonymous.
VPN Split Tunneling
Using the Split Tunneling feature, ExpressVPN can make sure that only those applications that you select use the VPN connection and are encrypted, while the other apps are excluded from the protection and use the default connection.
Servers
ExpressVPN has a total of 3,000+ VPN servers spread across 160 VPN server locations in 94 countries.
Pricing:
ExpressVPN offers three different plans. These are:
Monthly: This plan is priced at $12.95 and offers the least value.
6-month plan: This plan is priced at $59.95 for 6 months with the per month cost for this plan being $9.99.
12-month plan: This is the plan that provides the most value and is priced at $99.95 for12 months with the per month cost for this plan being $8.32.
Why a Lifetime VPN isn't Worth it?
A Lifetime VPN or an Unlimited one might offer you a much better deal but you should try and avoid them for all the reasons we listed in this article. Instead you should stick with the more reputable VPN providers as they will be more reliable and have better Value. NordVPN and ExpressVPN are two such VPNs that you can go for.
🔥Click The Button below and sign up for NordVPN for FREE With A 30-day Money Back Guarantee!🔥
Click Here To Get 70% OFF NordVPN
Read Next: