If you are one of those who are constantly apprehensive of Big Brother's gaze, you're right in doing so. We live in a shrinking world where surveillance is one of the main tools being employed to leave us with nothing but a semblance of control. Whether it is governmental authorities, the neighborhood thugs or – as is increasingly the case – a hacker looking to make a neat sum off digital loopholes, the point is that it is foolish to pretend we are safe. Not when the smart move forward is to take steps towards securing ourselves!
Since the subject of this article concerns safety, it pays to understand just what a VPN is before we proceed to analyzing one of the biggest VPN players in the market. If you aren't already a VPN user, chances are you've heard the word mentioned for a number of reasons.
The going belief (at least from a distance) is that a VPN unblocks geo-restricted content, thus making your Netflix binge-watching dreams come true in far-flung parts of the world. Or that a VPN allows you access to contents otherwise made inaccessible by your ISP, college, office or other stringent authorities. Or, perhaps because it makes sort-of illicit activities such as torrenting possible. But if these reasons were it, you can bet there would be less than half as many VPN users left in the world. The real reason, my dear, is in the keyhole of privacy.
Click The Button below and sign up for NordVPN for FREE With A 30-day Money Back Guarantee!
Get 30 days Free Trial of NordVPN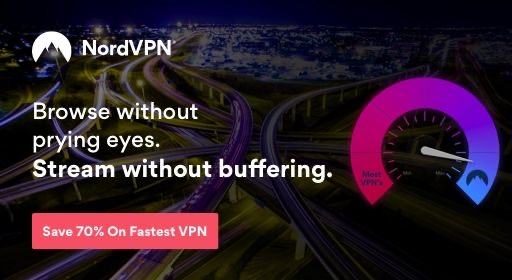 Why do most people use VPN?
I think it is easier to fall off the face of earth physically than to be invisible digitally. Most VPN users know this truth well, and the main reason for them investing in a VPN is really just that – Privacy. It isn't possible to list here all the potential online risks you run without a VPN, but you should know the main ones.
Your online activity is easiest for an ISP to track and record, and therein lies the devil. It can see the websites you visit, your user IDs, your passwords, your shopping history and pretty much everything else along the way. Add to that an unprotected Wi-Fi connection and your bank transfers – without which life is impossible to imagine these days – make you even more vulnerable. Sure, you might have an ISP that makes tall promises of keeping your data secure, but that's about as good an assurance as 'fair-practice' stickers on bottles of palm oil forcefully extracted in Brazil. What we need is fool-proof cover, and thankfully, for our online activities there is one that offers all-round protection – they call it VPN.
How does a VPN help protect your online privacy?
It's actually pretty simple. So you've got a public network in hand, then you activate a VPN and voila! You have a secure private network extending across it to cover your tracks. VPN is a software that achieves this by encrypting your traffic, routing it through an intermediary server and assigning you a different IP address each time. This prevents your ISP (and hackers, and copyright trolls on torrenting sites, and streaming behemoths) from tracking your whereabouts online. Its job is to secure your data – all of it (even simple things like scrolling through news!). Protection against DNS leaks, a network lock kill switch and military-grade encryption, these are all the features that make a successful VPN.
Now the question arises – why should you even trust your VPN? This is where a VPN vendor's logging policies come into the picture. A reliable VPN wouldn't keep any record of your online activity and personal data and would clearly state so; during our tests we make it a point to scrutinize this particular aspect. Dubious or partial logging policies are common practice amongst free VPNs, which beats the whole purpose of even installing one in the first place. In the review below we present our findings on the tests we run on NordVPN, which is considered one of the top names in digital security.
Brand reputation and accolades are all good, but we don't discount anyone when it comes to safety; it's a zero-compromise policy of our own. Each analyzed feature below is followed by a thumbs up or a thumbs down to get rid of any vagueness in between. A single thumbs-down is enough to indicate a VPN's failure.
Click The Button below and sign up for NordVPN for FREE With A 30-day Money Back Guarantee!
Get 30 days Free Trial of NordVPN
Is NordVPN Safe?
If you've sifted through the other reviews on this website, you've probably seen NordVPN mentioned. It usually ends up featuring in nearly all our best-VPN lists (whether it is for Netflix, Hulu or simply best cheap VPNs); the main reason why NordVPN scores high is in fact for its data protection features. Why then this new review? That's because the world of VPNs is a dynamic one, and we like to stay updated on even the most trivial of changes that might affect us.
Before we get on with individual features, one incident that deserves mention is the unusual news of NordVPN's 'reported data breach'. About two years ago, one of NordVPN's servers, located in Finland, was compromised by a hacker. This turned out to be a good thing after all, because the way NordVPN responded was commendable and totally in line with its security promises.
It speaks volumes about the VPN vendor's integrity that they didn't just publicly apologize, but also shredded the culprit server, did a quick audit of their more-than-5,000 other servers and updated their filtration measures to find the right data centers to hire servers from. What's more, even though the hacker gained access, no leaks happened. None of the users' activity logs, passwords, identities or usernames were compromised, and that's because NordVPN does not send the credentials out to authenticate. All this was a pleasant surprise for its users, but to be sure let's take a look at what our latest tests revealed.
1. Double Data Encryption
Encryption is NordVPN's strong point, so this is what we went for first. NordVPN uses AES 256-bit encryption, which is military-grade and can withstand a fair amount (read 'infinite number of') attempts at scrambling your data and still stand strong. This is standard encryption used across the industry, but NordVPN goes a step further with 2048-bit DH key encryption, which makes your data literally hack-proof. That's double protection for you at a very reasonable price; it is NordVPN's backbone.
Verdict: A glowing thumbs up from us!
2. SmartPlay DNS Leak Protection
It usually starts with a faulty software or a wonky browser, but a simple security flaw is enough to expose – or 'leak', to be precise – your DNS requests and IP address to your ISP as well as hackers, trackers and spies. NordVPN's SmartPlay DNS Leak Protection is meant to defend you against exactly that. It withstood our tests using multiple locations, blocking IPv6 and keeping us anonymous regardless of what device we used.
Verdict: Thumbs up.
Click The Button below and sign up for NordVPN for FREE With A 30-day Money Back Guarantee!
Get 30 days Free Trial of NordVPN
3. Kill Switch
Leak protection features are incomplete without a reliable kill switch, and here too NordVPN did not disappoint. We noticed some differences in its operation on different devices – on mobile it is auto-enabled while on desktop it is off by default, which means you must remember to turn it on for good – but it worked fine on each. A kill switch automatically senses a dropped connection and blocks your traffic to avoid leaks. While most VPNs would include this feature, NordVPN offers additional flexibility by letting you choose what apps are blocked, so that you can continue browsing until the connection is restored and the world is safe again.
Verdict: No glitches at all. Thumbs up!
4. Split Tunneling
Split Tunneling refers to the possibility of accessing different security domains simultaneously. In-built split-tunneling support is useful in letting certain trusted apps to route through your local IP address instead of a VPN. This is enabled by default if you install NordVPN on your mobile, but for a desktop you'll need to download browser extensions that will allow all browser traffic to be encrypted. We did this, and were satisfied with the results.
Verdict: Good enough. A thumbs up from us.
5. Multiple Protocols
Multiple protocol options are a given in all good VPNs these days, and NordVPN keeps up with the game. It lets you choose between OpenVPN and IKeV2/IPSec protocols, though its default is set to OpenVPN, which is the best there is. It comes with SHA2-384 Authentication, which is integral to checking whether your data arrived at its destined server without being intercepted by a third party. Also, OpenVPN protocol has Perfect Forward Secrecy, which assigns a new key to you for each session, wiping out any previous session records automatically. Linux users, in particular, should try out NordVPN's new, patented NordLynx protocol. It is still in development stages so we wouldn't recommend it for other operating systems, but we tried it for Linux and it works well for a faster connection.
Verdict: Thumbs up.
6. Zero Logging
After encryption, I'd say this is practically the most important factor for you to consider while choosing a good VPN to invest your hard-earned money in. We don't want no VPN that collects our private data, not only because the VPN might misuse it, but also because it might share it with a third party. A clear no-logs policy is crucial, and NordVPN has its' firmly in place.
Verdict: True to its word. Thumbs up.
Click The Button below and sign up for NordVPN for FREE With A 30-day Money Back Guarantee!
Get 30 days Free Trial of NordVPN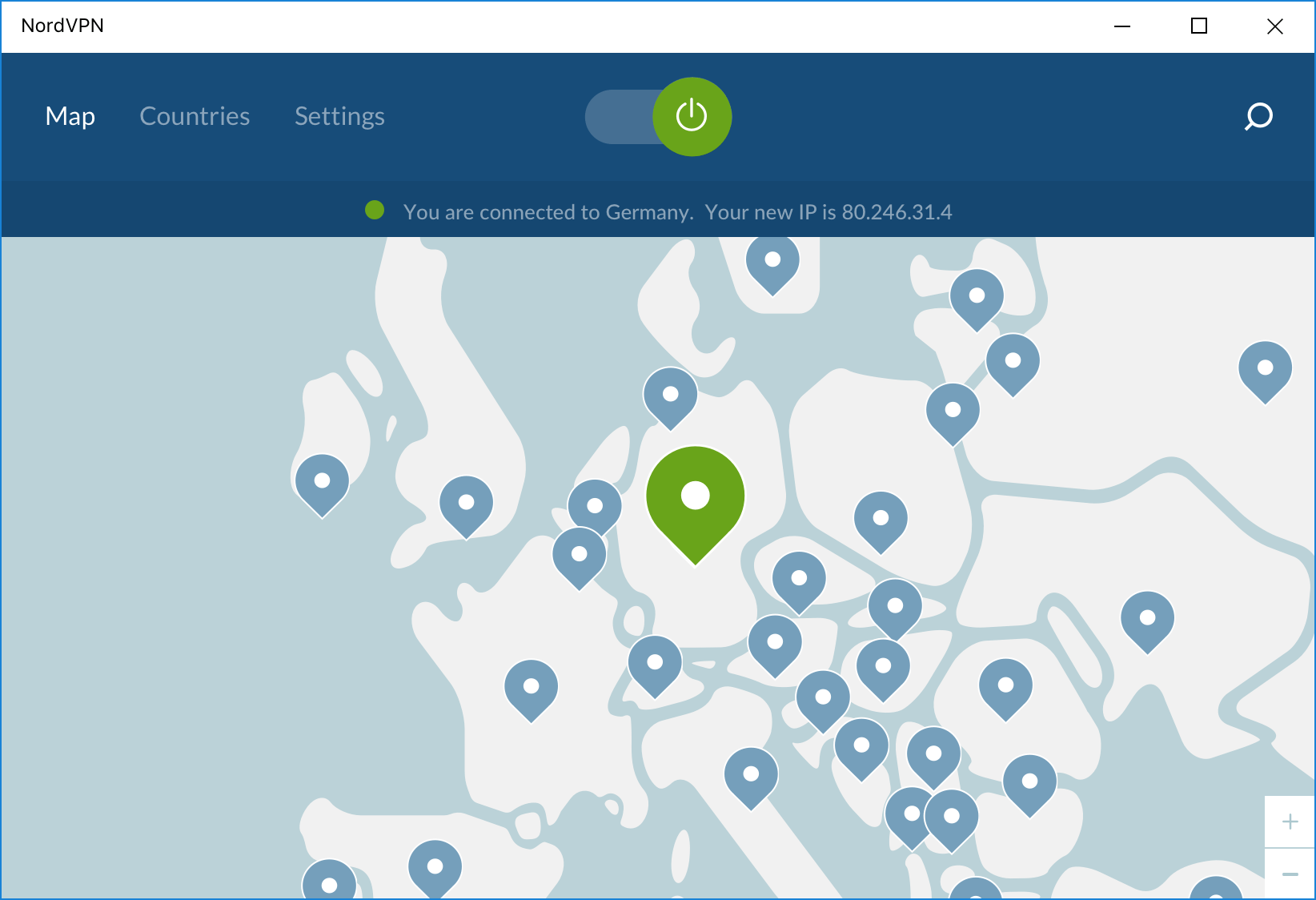 7. NordLocker
Most VPNs haven't yet thought of it, but here's a little feature that sets NordVPN apart and scores good points for it in our books. This one's specific to cloud file sharing. NordLocker provides superb protection by encrypting your files before you go ahead and upload them to a cloud. Decrypting them would require the user you share them with to also have NordLocker, but otherwise, I say it's super neat to have your data safe while it's up there! You get 5GB free on signing up, for more you can add the costs to your monthly subscription.
Verdict: An additional touch of protection; who's complaining? We give it a thumbs up.
8. Double VPN
Another feature unique to NordVPN and one that we really like is the option of Double VPN. It basically lets you route your traffic not through one, but two servers – located in two different countries but using the same AES-256 encryption – simultaneously! This is the icing on the cake if your aim is ultimate anonymity.
Verdict: Thumbs up.
9. Jurisdiction
The jurisdiction governing your chosen VPN will determine the ground reality of your no-logging policy. What I mean is that if, God forbid, your VPN happens to be located in one of the countries that are a part of Fourteen Eyes surveillance – which swap data like we swap WhatsApp messages – then you are at risk no matter what you do. But NordVPN is based out of Panama, which enjoys relaxed jurisdiction far away. A VPN there is the equivalent of chilled-out gambling in Vegas, so you can get away with being invisible without a worry.
Verdict: A thumbs up, and cheers to Panama!
10. CyberSec Suite
Phishing scams are a nightmare, and even if I have a solid online security software in place I don't mind my VPN going the extra mile by providing extra protection against adware and malware. NordVPN's CyberSec suite is a built-in feature that works as a reliable malware- and adware-blocker as our tests showed.
Verdict: Most welcomed. Thumbs up.
Click The Button below and sign up for NordVPN for FREE With A 30-day Money Back Guarantee!
Get 30 days Free Trial of NordVPN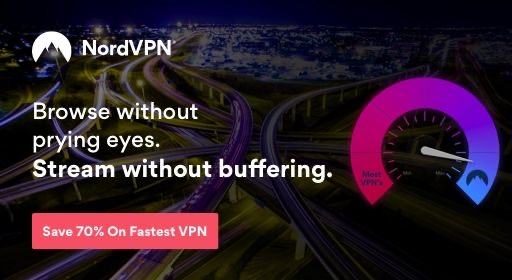 Final Verdict: So Is NordVPN Safe?
As you can guess from all the satisfied thumbs-ups above, our verdict is that NordVPN is perfectly safe, and still living up to its reputation for providing top-notch online anonymity. One great thing that came out of the NordVPN hack is all the amazing security measures that the VPN sprung to implement right after (more than what most other VPNs in the market boast). They've since partnered with a top cybersecurity firm, rolled out a vast bug bounty program and scheduled a full-scale third party infrastructure security edit. Once they implement their upcoming plan of diskless servers – i.e., upgrading their entire infrastructure to centrally-controlled RAM servers so that nothing at all would be stored on them – I dare say NordVPN is going to go on enjoying its top position on most best-VPN lists in the coming years.
Rightfully so. NordVPN has been around for years and is reputed for being amongst the very best VPNs in the world to make you secure. All its features held firm during our repeated testing. Add to that its great speeds and possibly the largest server network of all VPNs – and the fact that it lets you pay anonymously – and we have a winner.
Click The Button below and sign up for NordVPN for FREE With A 30-day Money Back Guarantee!
Get 30 days Free Trial of NordVPN
Read Next: